By Corey J. Langer, MD, FACP
Posted: December 11, 2019
 
Jennifer Temel, MD, and colleagues1 showed in a small but well-conducted phase III trial that a proactive, intensive palliative care program compared to our more typical reactive approach could lead to improved outcomes in advanced NSCLC, including better quality of life, decreased anxiety and depression, fewer hospitalizations at the end of life, more use of hospice, and improved survival, at minimal cost. But take-up of this strategy has been slow and sporadic, hindered by issues of reimbursement and by the stigma the term "palliative care" carries. In this issue as well as in those following, the IASLC Lung Cancer News has gathered multiple perspectives on the role of formal palliative care programs around the world and their challenges and successes. ✦
Reference:
1. Temel JS, Greer JA, Muzikansky A, et al. Early Palliative Care for Patients with Metastatic Non–Small-Cell Lung Cancer. N Engl J Med. 2010;363:733-742
Palliative Care in China
By Lixia Ju, PhD
The main purpose of palliative care for advanced cancer in China is to alleviate symptoms, reduce complications, improve quality of life, and prolong survival. The palliative care a patient receives can be ranked into three levels according to the patient's condition. First, for patients with cancer receiving radical treatment, the integration of anticancer treatment and palliative care can alleviate the symptoms of cancer, as well as the adverse reactions of anticancer treatment. Second, for patients with advanced cancer for whom the aim of treatment is not to cure disease but rather to prolong survival and quality of life, palliative care is the main way to make these patients comfortable. The last level of palliative care is hospice care, which means that life ends with dignity.
Although patients and their families may have different opinions about the treatment of terminal cancer, approximately two-thirds of patients with advanced cancer in China are inclined to spend more money on aggressive treatment, even though it may result in little improvement in patients' outcomes and only prolong the painful process of death. At the final stage of life, such treatment is not beneficial to patients' wellbeing and satisfaction, and it may hinder the effective use of limited medical resources.
There are two main reasons for the dispute regarding end-stage cancer treatment. First, in China, whether to accept palliative care or hospice care is an ethical challenge because of traditional societal values about death. Second, the necessity of palliative care and hospice care has not been promoted well to the public, and the lack of financial investment and resources in the form of trained professionals limits the development of palliative care and hospice care.
Traditional Chinese medicine (TCM) is widely used in the clinical treatment of cancer in China because it is good at alleviating symptoms, regulating visceral functions, and improving immunity with little adverse reactions and low costs—much like palliative care in other cultures. The therapeutic principles of TCM can be divided into four aspects: strengthening the healthy qi (or ch'i)— essentially the life force of all living things— inhibiting tumors, alleviating symptoms, and protecting organ functions. Not limited to the general concept of "medical treatment," TCM is composed of a unique thinking and a comprehensive healing system. Holistic concepts and treatment based on pattern identification are the core theories of TCM. The healing measures include herbs, acupuncture, massage, and a series of psychological, emotional, spiritual, and social-related therapies to meet the needs of patients and their families. Among them, acupuncture and related therapies are particularly effective in reducing pain, relieving fatigue, and improving quality of life. ✦
About the Author: Dr. Ju is with the Department of Integrative Medicine, Shanghai Pulmonary Hospital, Tongji University, Shanghai, China.
Palliative Care in Canada
By Jehanara Chagani, RN, MSc(N), CHPCN(C)
In Canada, palliative care is promoted as an approach that puts recipients and their families at the center of services and decision making. The provision of palliative care is supported in combination with other treatment plans and is offered in all settings. The "Framework on Palliative Care in Canada" summarizes the provision of palliative care, setting the World Health Organization's definition in the Canadian context by developing a set of guiding principles. These principles highlight that palliative care should be integrated, holistic, equitable, high quality, and evidence based. Palliative care should recognize the diversity of Canadians, improve quality of life, and be a responsibility of all Canadians including caregivers, all levels of government, communities, not-for-profit organizations, healthcare providers, and the general population.1
Despite these efforts, many challenges persist:
Only 15% of Canadians who die at home receive palliative home care services.1
People with end-stage cancer are three times more likely to receive palliative care compared to patients with other life-limiting illnesses.2
There is still a stigma surrounding the term palliative care, as it is used interchangeably with end-of-life care. The lack of a common definition of palliative care, limited resources and funding, lack of awareness, and reluctance from patients and healthcare providers to discuss palliative care and the dying process contributes to the delay for palliative care services2
Role of Nurses in Palliative Care
Palliative care is a highly valued and specialized form of nursing practice. Nurses provide palliative care in various roles, including as nurse practitioners, care coordinators, home care nurses, and advanced practice nurses. They engage with patients and their families, assess suffering and survival, support patients as they progress through the process of dying and death, and ensure that patients remain comfortable and die in the environment of their choice.3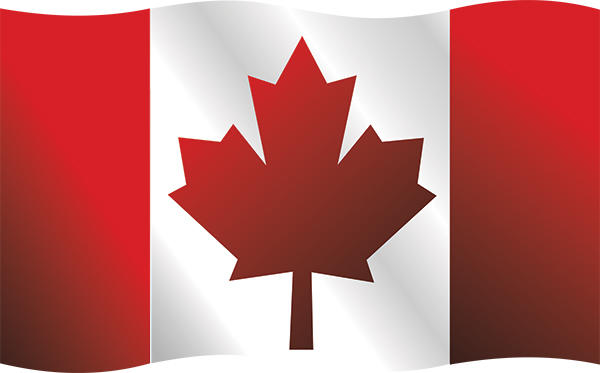 Some nurse-led initiatives to improve palliative care include:
• Strengthening palliative care through early identification of patients with palliative care needs and leading the goals of care discussions in longterm care facilities and homes. For example, nurses at the Central West Palliative Care Network, in partnership with its Local Health Integration Network, led the initiative for identification of those patients who would benefit from early palliative care in order to improve the experience of patients and caregivers. The partners developed the Early Identification and Prognostic Indicator Guide to help healthcare providers identify people who could benefit from palliative care. The initiative resulted in an increased percentage of patients benefiting from early palliative care services from 5% to 10% and in a reduction in hospital admission/readmission, as well as an improved experience for patients and their families.2
Providing palliative care to patients in the home, clinics, shelters, and mental health facilities as nurse practitioners. For example, as part of the Ontario government plan, "The Attending Nurse Practitioners in Long-Term Care Homes (LTCH)" initiative will fund 75 nurse practitioner full-time positions over 3 years to provide services in LTCHs including reduction of unnecessary hospital admissions and improved patient experience through adequate palliative care provision.4
Advocating for patients with palliative care needs and their caregivers earlier in their disease trajectory and connecting them to the appropriate resources.
Building capacity in healthcare professionals through formal and informal educational initiatives. Some of the formal initiatives are courses run by nurses, including "Learning essential approaches to palliative care" and "Fundamental of Palliative Care." Advanced Practice Nurses (nurse practitioners and clinical nurse specialists) also provide co-consultation to patients and healthcare professionals to optimize awareness and availability of palliative care services.
Educating the public on the basics of palliative care and advance care planning to help eliminate the stigma. Palliative care has progressed and improved significantly in Canada since its inception. Such progress includes the expansion of palliative care to patients' homes, growing awareness of palliative care with conditions other than cancer, and increasing emphasis on early and integrated care. Nurses have played an essential role in this progress and will continue to be an integral part in improving and strengthening palliative care in Canada. ✦
About the Author: Ms. Chagani is an advanced practice nurse-clinical nurse specialist with Central West Palliative Care Network, in Ontario, Canada. She supports patients, families, nurses, physicians and other healthcare providers in optimizing hospice palliative care through capacity building, education, consultation, research and symptom management.
References:
Palliative Care for Patients With Lung Cancer in China
By Hui Tan, MPH
Lung cancer is the most prevalent cancer and the leading cause of death from cancer in China.1 Approximately two-thirds of patients with lung cancer die within 2 years due to advanced disease (stage IIIB and IV) at time of diagnosis. Many patients with lung cancer experience multiple physical symptoms, including fatigue, shortness of breath, pain, appetite loss, insomnia, nausea, and dry cough.2 Multiple studies have demonstrated that better patient outcomes are associated with palliative care. However, compared to Western countries, palliative care is extremely limited in China.3
There are only a few comprehensive palliative care programs or units at Chinese tertiary hospitals in large cities. For example, at Hunan Cancer Hospital, the interdisciplinary lung cancer care team (including oncology nurses) and palliative unit deliver palliative radiation therapy, chemotherapy, and surgery, targeted therapy, and pain control for patients with advanced lung cancer. In addition, Chinese medicine, acupuncture, and massage play an important role in palliative care because they improve quality of life and reduce side effects of chemotherapy. Regarding psychosocial distress, nurses generally provide psychosocial care to patients with cancer simply because there are no social workers in Chinese hospitals. A recent nursing study showed that 38.6% of Chinese patients with lung cancer reported a relatively high level of psychosocial distress during hospitalization.4 There are few nursing models, nursing clinical guidelines, and nurse training resources available for managing psychosocial distress in China, so implementing universal psychosocial distress screening is still premature.4,5
Words Matter
Another barrier to palliative care is the stigma associated with end of life. Death and dying is a major taboo in Chinese culture. When "palliative care" was first introduced in China, the name "Lin Zhong Guan Huai (临终关怀)" was used, which translates to "terminal care." Understandably, this term is regarded by patients, families, and healthcare professionals as unlucky and constitutes a major impediment to referral. Recognizing this challenge, Dr. Li adopted the term "Gu Xi Guan Huai (姑息关怀)" which means "care to alleviate suffering." This name is now widely used in China along with another name, "Huan He Yi Liao, (缓和医疗)" which has a similar meaning. Even though the term for palliative care has been changed, patients are often referred relatively late in the course of their disease to a palliative care unit.6 This underscores the need to develop training programs for palliative care in China; palliative care education should focus not only on physicians and their nurses but also on patients and their families. ✦
About the Author: Hui Tan is a nurse manager in the Department of Thoracic Neoplasm Chemotherapy, Hunan Cancer Hospital, the Affiliated Hospital of Xiangya School of Medicine, Central South University, China, and is a visiting scholar at the Yale University School of Nursing.
References: